This post is part 2.1 in a three part series about the life of malt whisky. In Part 1 it was explained how baby whisky is made (which is more accurately known as "new make"). People figured out a long time ago that even the best "new make" is pretty boring, but luckily in days of old oak barrels were used to store almost everything – including this "new make" – and people found that after spending time in oak the "new make" began to not only change colour but also smell and taste better. People noticed that the kind of colour, aroma and flavours that developed relied very heavily on what type of oak the "new make" was stored in. Distillers now use oak casks to add flavour to their "new make" over the course of many years, and rightly so because it is estimated that a whisky gets upwards of 60% of its flavour from spending time in oak. This the the story of what happens to baby whisky, "new make", when it grows up in what is perhaps the most popular oak type in which to mature whisky: American oak.
As soon as "new make" flows out of the still it begins to oxydize because it comes into contact with oxygen. In other words, it begins to change its aroma and flavour over time as it slowly gets older. When the "new make" is placed in an oak barrel for years on end, because oak is porous and breathes, it oxydizes the whole time! Not only this, but when the oak barrel "breathes" the ambient aromas and flavours whizzing around it, those aromas and flavours can be absorbed by the whisky. Because the casks are often charred (toasted or burnt on the inside) the "new make" also gets filtered by the oak, similar to carbon filtration, which removes some of the more undesirable compounds in the "new make". The alcohols that boil at at low temperature are even sometimes burnt away as the new make rests in the casks, especially in hot summer months, escaping through the pores in the oak or the bunghole as it is opened. By far, however, the "new make" gets most of its flavour from the oak itself – more than oxydisation, absorbing ambient aromas and flavours or carbon filtration.
Growing up in American Oak
The most popular cask in which to mature whisky, at least in Scotland, is American oak. When the new make sits in these barrels, the pores in the oak expand when it is warmer, soaking up the new make, and close when it is colder, spitting the new make back out into the cask. Over time, from being soaked up and spat out over and over from the oak, the "new make" slowly begins to take on the colour, aroma and flavours from the oak casks in which it matures.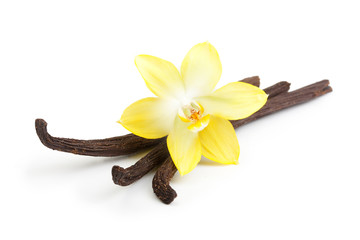 American oak (or Quercus alba) is an oak tree that grows in – you guessed it – America! As "new make" rests in American oak, the "new make" tends to draw out oils from the wood called "vanillins" and in American oak these typically resemble the aroma and taste of vanilla, caramels, coconut, butterscotch, fudge, and, particularly with older whisky, ginger.  When a whisky is matured in American oak that has never been used for anything else before, it is called "virgin wood" or "virgin oak".
This typically gives a whisky a "bounbony" character, because bourbon is matured in new oak barrels that have been charred (although bourbon must be made from at least 51% corn so it is different from malt whisky, which is made from barley). Using "virgin wood" to mature malt whisky is not very common, though it does increasingly now occur, and this practice is seeing what many call the "bourbonisation" of malt whisky. In actual fact, what has given malt whisky its distinct flavour in living memory is that distilleries choose to mature "new make" in casks that have already matured something else – bourbon, sherry and wine are the most common examples. This means that not only does the new make draw out flavour from the American oak, but it also becomes infused with the flavour of the previous content of the American oak whether than was bourbon, sherry or wine.
Growing up in American oak ex-bourbon 
It is estimated that about 90% of Scotch malt whisky is matured in American oak casks that have previously held bourbon. By spending time in American oak that has previously held bourbon, a malt whisky tends to draw out some distinct "bourbony" notes alongside the American oak influence – common notes include raisins, sultana, cereal notes (such as rye, depending on the type of bourbon barrel used) and raw sugar. As bourbon barrels tend to be heavily charred, the charcoal not only helps infuse whisky with vanillas but it also serves to filter the whisky of some nasty impurities. Bourbon matured whiskies also tend to have a golden colour, noting of course caramel may be added to enhance colour. 
Growing up in American oak ex-sherry 
Contrary to what you might think, not all sherry is stored in Spanish oak. Some sherry makers store their sherry in American oak, and then pass on the used sherry casks to whisky makers who put their whisky in those used sherry casks. Apart from flavours from the American oak ex-sherry American oak casks can give a whisky a more fruit cake and chocolaty flavour profile, though the flavours do seem to vary depending on the type of sherry that was used, whether that is Oloroso, Pedro Ximiniez, Fino etc, and the interaction between the sherry used and the distillery's malt character. It might offer nuts, prune, cherries, Christmas cake. It might be dry (Fino), medium-dry (Oloroso) or sweet (PX).  Sherry matured whiskies also tend to have a reddish or brown hued colour, noting of course caramel may be added to enhance colour. This is not always the case however.
Whisky can also be matured in ex-wine, ex-port, ex-brandy, ex-rum barrels, basically any oak barrel that has previously held something delicious. The two most popular ones are however ex-bourbon and ex-sherry. 
Up next, we will take a close look at the typical flavours that come from maturing whisky in ex-bourbon and ex-sherry casks.